If you've ever searched "the best gifts" for a specific occasion, chances are you've been met with a google listing of paid advertisements and sponsored posts. 
As a Mom of two, I've been on the receiving end of gifting when a new baby was on the way.  Now don't get me wrong, I'm grateful for every thought and present showered upon me. 
The fact that anyone spends time or money on me always tends to overwhelm me and I'm sincerely appreciative.   That said, these are some of the most used and loved products I've found to be the best as a New Mom that aren't for the baby, but for the Mother.  
Disclaimer: We do not earn any commission or advertising dollars for sharing these products. We simply like them. 
1. Bio Oil
Bio Oil is one of those holy grail products I stumbled upon my first pregnancy.  With raving reviews for the treatment of scars and stretch marks, I picked it up on a Target run. 
Bio oil uses plant extracts and vitamins suspended in an oil base (with the idea that oil can remarkably improve the appearance of skin because skin's outer layer is partially made of oil).
I can only speak from experience but I didn't get any stretch marks on my stomach or breasts during or after pregnancy.  I do have some stretch marks on my legs from growth spurts as a kid and it has significantly reduced the appearance of those. 
I continue to use it well after my second pregnancy because of my dry skin. It's a bit pricy (a 2oz can be as much as $13) but it really works well.  This is a super cute intro gift for a new Mom and I love including it in a basket of my favorite products. 
2. HydroMATE Water Bottle 
In the hospital after I delivered I was given this big jug of water and honestly water never tasted so good as after you've given birth.  If you are like me you feel incredibly dehydrated after giving birth and in the months of having a new baby.  While I was pumping I would keep my giant jug of water next to me and have to sip in action because I was being depleted. 
After I wore down and washed to death the jug they sent me home with I searched amazon to find a replacement.  I stumbled upon the HydroMATE and it looked similar to the hospital cup so I went for it. 
You can get a straw or cap version but whats nice is they are super big (go for the gallon size), they show how much you should be drinking throughout the day with hour markers, and the colors are really fun. 
I use this product EVERY DAY. I couldn't imagine how much I would love it.  I keep it in the home.  It also makes the cutest gift basket add on.
3. Baby Blues Hair Gummy Vitamin for New Moms
This is the gold standard of gifts a New Mom doesn't know she needs, but she will forever be grateful you introduced to her.  I fell into the Mom category that didn't know my hair was going to shed after pregnancy. 
While I was conscious that during pregnancy I was having the best hair of my life, I didn't realize that was going to end abruptly.   Regardless, it did.  In a panic, at a time in my life I was feeling my physical worst, I went down a google rabbit hole looking for something (anything) to help combat the patchy scalp I was starting to see, and the intense hair fallout.   
Baby Blues is made for Moms by a Mom and is a proprietary blend of vitamins and minerals that support the body by supplementing back the vitamins it is letting go of after baby.   It is a passion fruit flavored gummy that is as yummy as it is effective.  This gift is more than a needed supplement, it is really a gift of self confidence that comes at a time when a New Mom can really use that boost. 
4. The Baby Blues Gentle Hair Scrunchies  
Speaking of hair, as a New Mom your hair is going to be pulled back or up a lot.  Since we were just on the topic of hair shedding and fallout this is a natural gift to go hand in hand with the Baby Blues postpartum gummies. 
The Baby Blues gentle hair scrunchies are one of those mini luxury gifts ( that once you use you don't know how you lived without them).  Traditional hair ties will tug at delicate hair and can cause damage and breakage. 
Made with silk (100% mulberry), these hair ties have a wide enough silky surface to keep hair protected and pulled back without being harsh.  
My favorite thing about the scrunchies is you don't get intense hair tie crease after using them.  I can literally have my hair pulled back all day in a silk scrunchie and take it out and have my hair look decent. They are crease resistant, come in 3 colors including my favorite signature baby blue, and are a such a useful gift for a New Mom. 
5. Lumify Eye Drops
I stumbled upon this next amazing gift a little late to the Mom game.  My youngest was two when my husband came home from an eye doctor appointment with the smallest miracle bottle in his hands.  "You have to try these," he told me. 
The obvious thing about being a New Mom is that you are going to be tired all the time and it will most likely show.  One of the tell tale places it will show is how red your eyes are.  The Lumify Eye Drops will change all of that.  They get your eyes super white.  I'm talking about youthful radiant eyeball white. In 60 seconds you see a really big difference. 
The most impressive thing to me is how much younger I look when I use them.  It makes my eyes appear brighter and bigger.  Anything I love, I tend to research, and these are a go to of makeup artists with celebrity clientele around the world.  Such a game-changer gift for a New Mom.
 6. Face Ice Roller 
Love these multi functional ice rollers.  Puffy eyes in the morning, migraine headache, large pores .. literally so many uses for this super easy to use device. 
Keep it in the fridge and roll over your face in the morning to make your face look more awake. Ice rolling helps with lymphatic drainage, your skin will look more even, and it can reduce redness from breakouts,
At about $20, you can grab one on amazon and it's an easy add on gift and so simple.  One of those products that you didn't know you needed.
Want to go a little more luxury with your ice roller?  Besides being ridiculously pretty, the Skinny Confidential pink hot mess ice roller is the Cadillac of ice rollers.  It's all-aluminum, so expect this one to stay cooler than some other brands out there.  
 7. Crystals
When I was first gifted a crystal bracelet I was a bit green on their intention.  A little research on the power of healing they hold though, and I was ready to decorate my entire apartment in beautiful healing crystals.   
According to experts, crystals act as a power hold for healing as they allow positive, fruitful energy to flow into the body and do away with the negative, toxic energy. Like other forms of alternative therapy, crystals work by channelizing your energy levels, thereby, focus on healing your body from the inside.  
As a new mom, I cannot imagine a better suited gift than healing energy.  Plus there are so many different variations that focus on different areas, attracting everything from calm, healing, wealth, and love. 
(picture shown my personal favorite crystal shop: https://www.etsy.com/shop/KokuaCrystals)
 8. Loungewear/Daywear
You will bring home a new baby and simply live in loungewear., that's just how it is.  This will go on for months. Feeling comfortable and cozy and being able to transition to a quick errand and back home without changing is this new superpower you can possess. 
Personally,  I like to stick to neutrals for versatility.  Give a new mom a comfortable yet simple stylish basic that she doesn't have to take off ever and you will have gifted her so much more! 
(picture shown: Mate the Label loungewear basics)
I recently came across the favorite daughter high waist sweats and people rarely see me in anything else (also their oversized boyfriend shirts are insane, or pair your high waist sweats with an anine bing graphic shirt and actually look chic). 
9. Snacks
I can't round out this blog without including the one thing humans love more than anything and that is snacks.  For a new Mom snacks are essential.  Maybe Mom is pumping and ravishingly hungry all the time like I was. 
I could polish off containers of cashews after pumping and I got snack anxiety when I was running low in the house.  This is the time where you can get a little creative and it's probably going to be ok but you won't go wrong with a snack basket.  Listing some of our favorite ideas to include:
1. Popcorn
2. Trail mix
3. Nuts
4. Dried Fruit
5. Chocolate
6. Lactation Bites
7. Granola Bars
8. Puffs
9. Yogurt raisins
10. Did we already say Chocolate?
10. Dyson Hair Dryer
So... this one is a splurge and I debated adding it to the list because well, it's pricy.  But after two kids I've come back here to add it a year later. 
The Dyson has a ton of benefits: better for your hair, less breakage, dries faster... but for me one of the best benefits is how quiet it is. 
It dries my hair twice as fast with probably half the sound of my previous dryer. 
While a little white noise might not bother your infant, it will bother your toddler and your partner. 
My husband was so relieved when I switched to the Dyson because I no longer woke him up if I chose to shower early.
Purchase tip: Look for it on special during the Nordstrom Anniversary Sale, or watch for sales during the holidays.  You can usually grab it for a 30% off savings during sale days.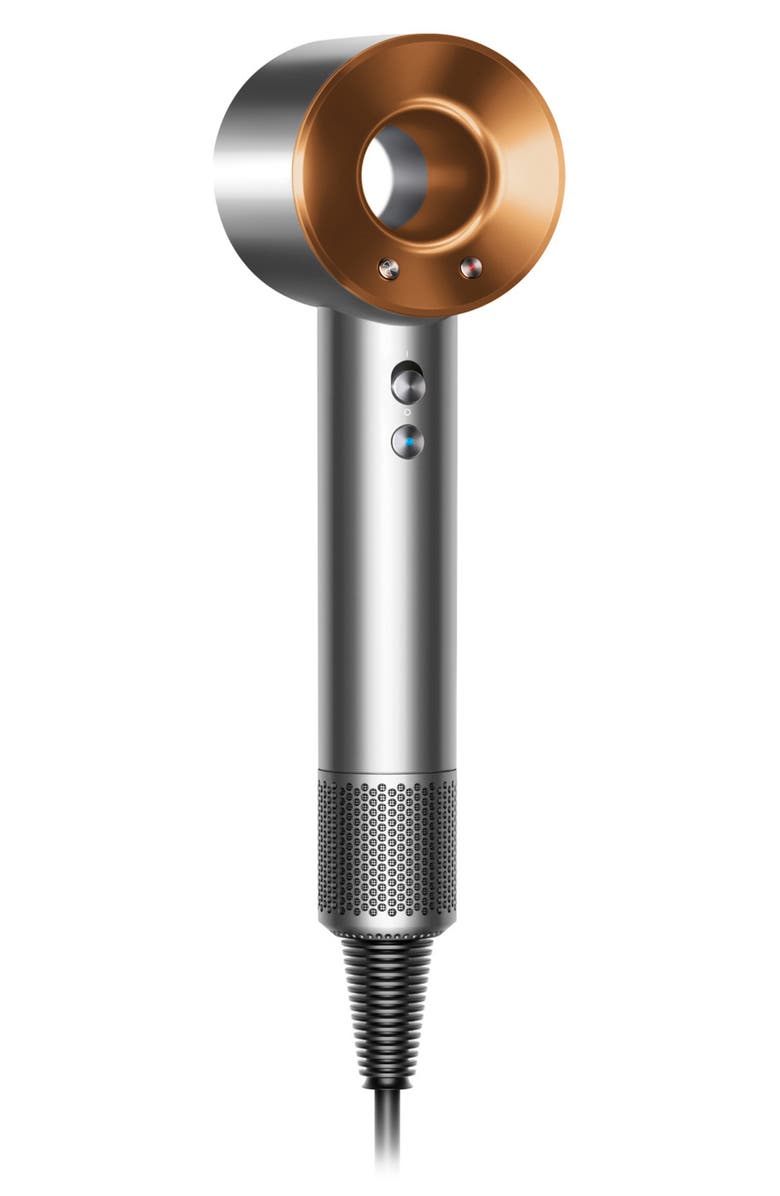 Whether you are a New Mom yourself looking for some helpful products, or putting together a something special for a Mom to be or friend in your life I hope this has helped you.  Moms deserve EVERYTHING and these are just a few of my favorite things just for them.  Let us know in the comments some of your favorite things so we can keep updating!