Ok ... The scoop is postpartum hair loss is temporary; lasting a few months to a year (usually) at the most. 
Buuut that doesn't mean the sparsity of strands you are left with aren't less than ideal. 
Then you factor in this weird spiky, often thin, regrowth.... and you basically have a WTF moment in the mirror that most likely leads to a frantic call to your stylist with a "HELP ME" plea.  
We are doing a little leg work for you and serving up 5 styles that are just made to mask hair going through this growth stage. 
1. Thick Fringe
Whatever length or style your hair currently checks in at, thick bangs will add instant volume.  It is the go to style to mask the unruly regrowth that comes in looking like bangs anyway. 
If you want to completely hide the awkward growth this is the way to go. 
Now some feel it is too much of a commitment and we get that but it doesn't need to be scary.  
Short bangs can actually elevate features to look super chic; while longer thick fringe can make overall strands appear more voluminous and healthy because the attention is on the healthiest and thickest portion of your hair. 
Ultra chic short bangs styled with longer strands 
Thick fringe looking ultra healthy and taking all the focus
Stunning blunt bangs on shorter strands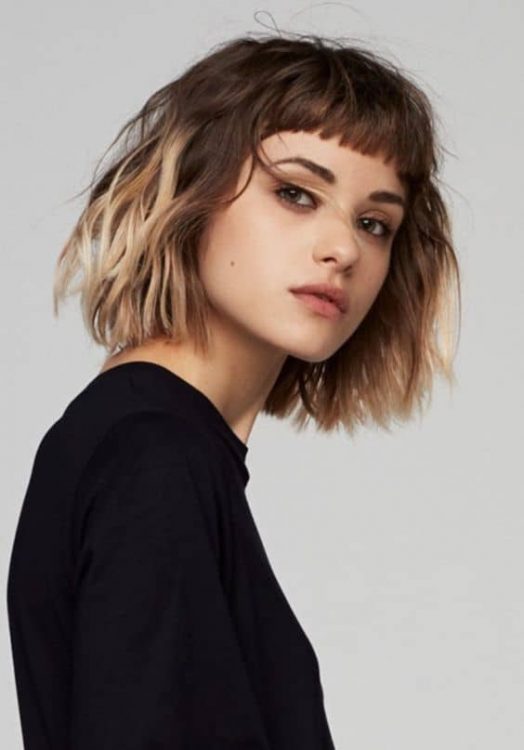 Thick Fringe with Textured Hair delivering lots of volume
2. "Penelope Cruz Curtain Bangs"
The popular 70's style bangs are back and it's a good thing because they are the perfect framing style to hide the wispy postpartum hair regrowth. 
Based on your face shape these can also be a stylish and easy way to elongate and thin the face. 
Square faces will benefit as the layers tend to balance and elongate the face while rounder faces will find they tend to narrow the face. 
Effortless and romantic 
You can see how the face is elongated thanks to the curtain bangs
The perfect style to hide akward regrowth 
New mom Jen Atkin recently revisited this trend and it looks stunning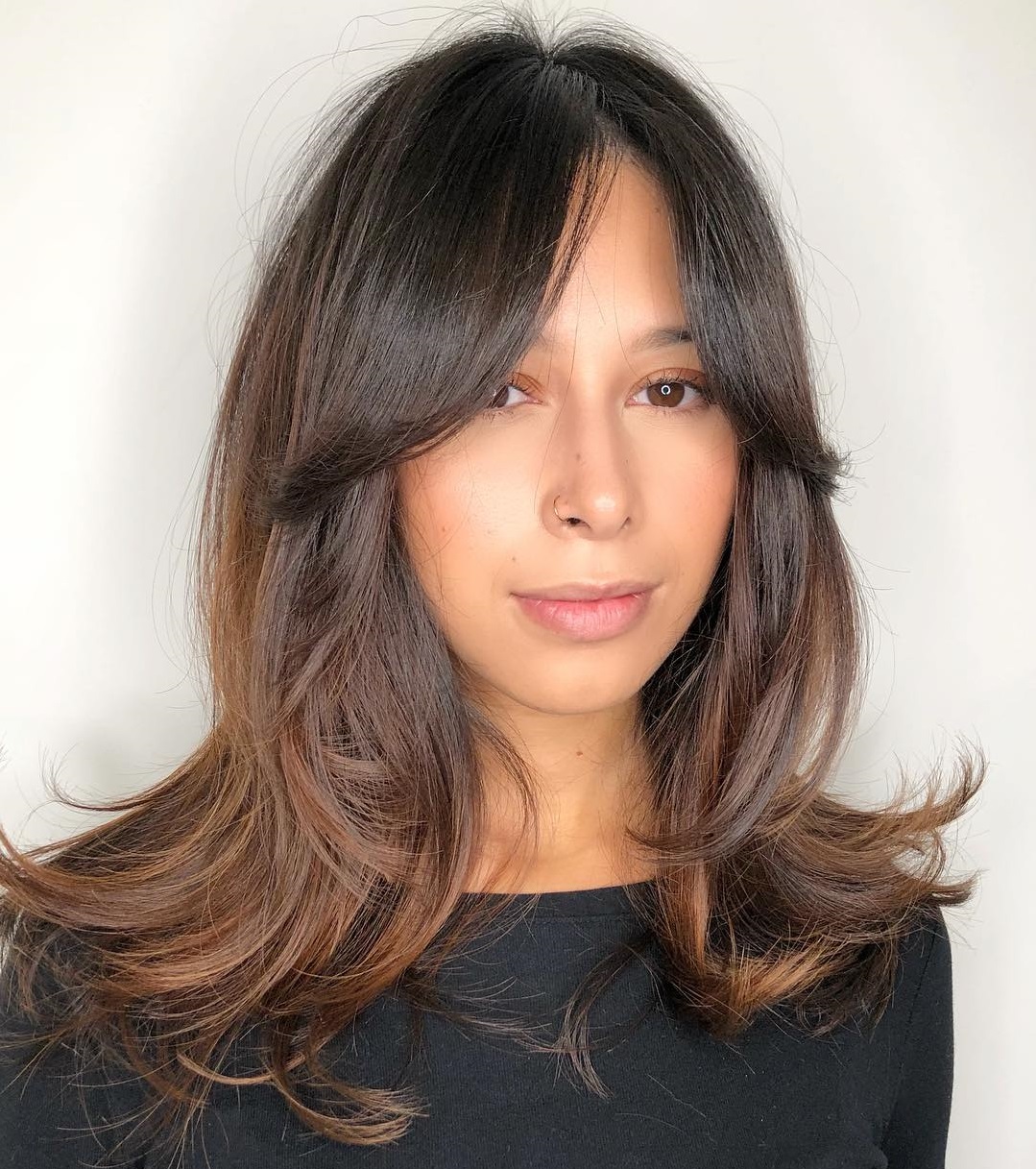 You won't get bored with this style.  Flip ends out for a fun playful look. 
Stunning <3
3. Shoulder Length Blunt Cut
Even if you weren't experiencing postpartum hair loss right now, longer locks tend to weigh hair down. 
 Long lengths more often than not, lack volume. 
Even layered lengths can do this so... blunt ends right now may be the best way to make your hair look thicker until your new hair  grows in to its normal fullness.  
We might be a Penelope Stan blog .. but she does blunt so effortlessly
Easiest way to make ends look healthy 
We love it textured too:

Blunt ends keeping these strands looking strong and healthy 
Love this unfussy style 
4. The Shag
Limp postpartum strands?  The shag has the uncanny ability to make them look super cool-girl.  
Fake the fullness with razored differing layers delivering texture, movement, and basically performing CPR to thinning strands. 
Billie makes the shag so sweet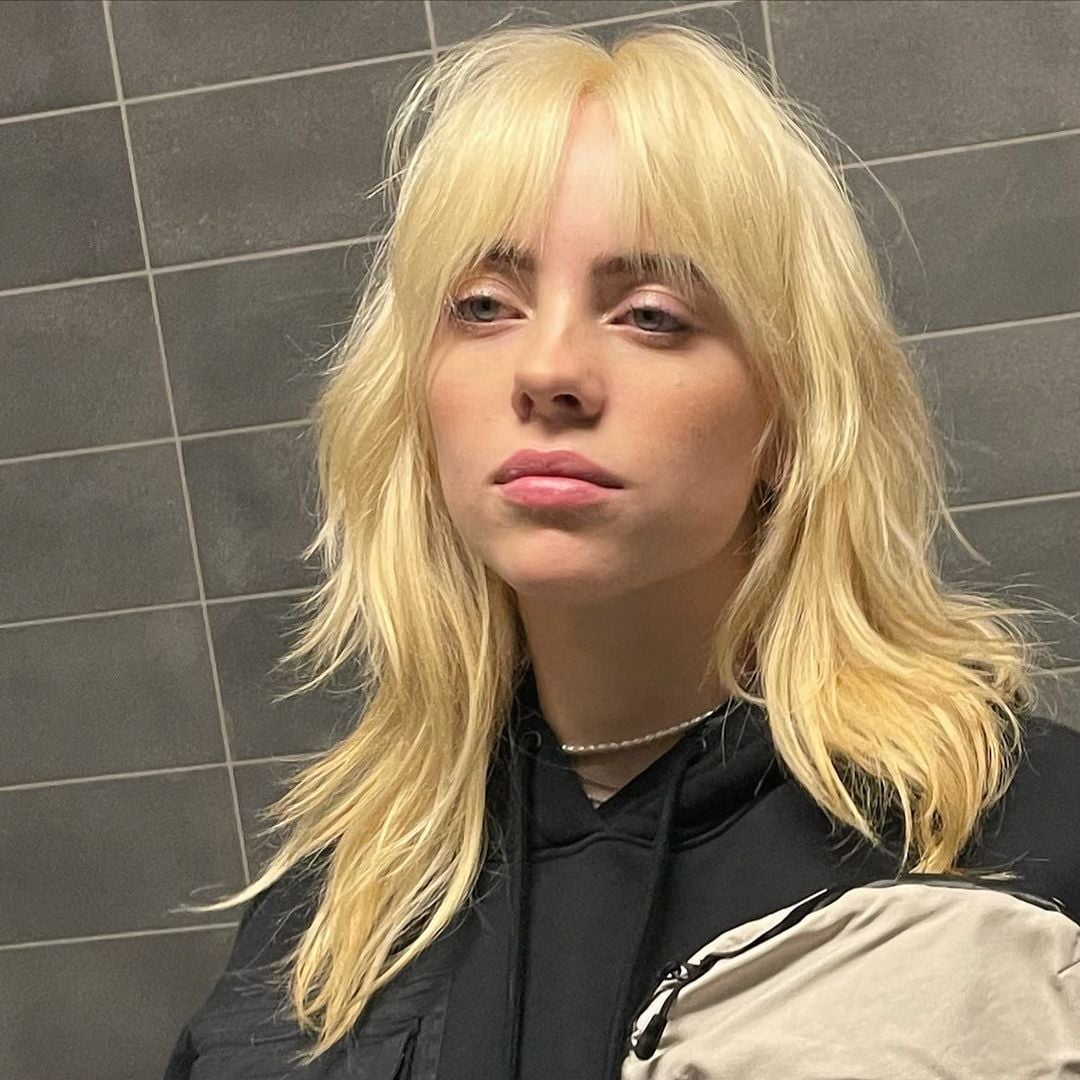 The grown out shag: perfect example of how to grow out postpartum hair
The shag: Instant volume on all hair types 
5. Long/Interior layers
Layers all over can thin hair out, but long layers on medium textured hair can add thickness and volume.  This is a good style to ask for if you are nervous to do a blunt cut but want to give your hair a bit more volume.  
* While those who have naturally thin hair should avoid too man layers, long layers around the face work well to add bounce, volume, and texture. 
 A side swept layer gives face framing volume. Perfect for creeping postpartum regrowth.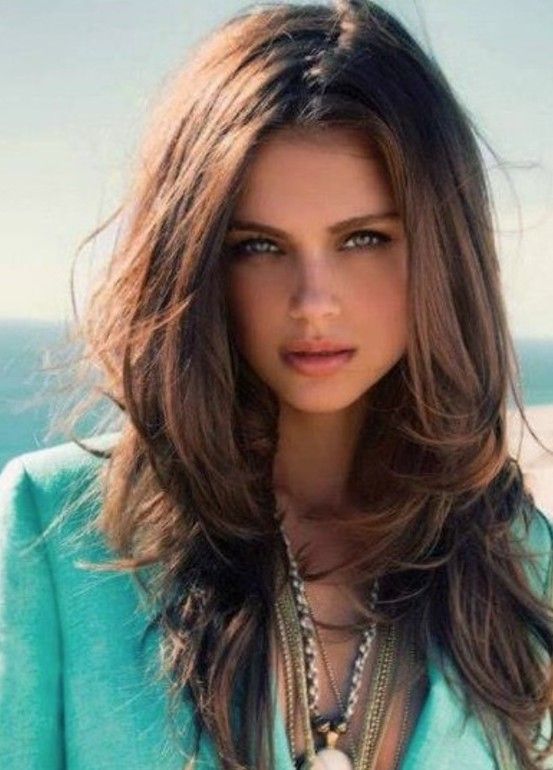 Longer layers around the face to lift hair and give thickness and movement.  I swear you can see movement from this still photo. 
Interior Layers:
This is for the mom who wants to keep hair long: add shorter pieces under the longer pieces to create more volume. 
*Ask your stylist to add shorter pieces under the overlaying long strands to achieve this look. 
We hope you found some hair inspo! Bookmark this blog and head to your stylist.  Let us know how you were able to tackle the awkward grow out phase that comes after postpartum hair loss.  
Don't forget to support hair growth and volume with a healthy diet and our delicious hair vitamins to keep strands growing and healthy.